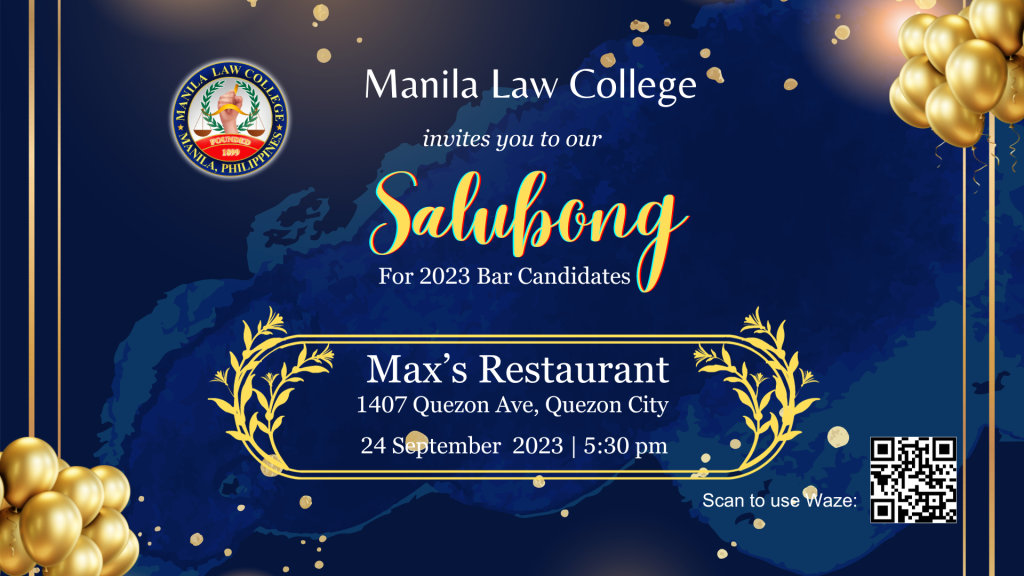 MLC conducts its 'Salubong' for 2023 Bar Candidates
Manila Law College recently conducted its yearly 'Salubong' for its 2023 Bar Candidates. 
The event is organized by MLC's current students and was held at Max's Restaurant in Quezon Avenue, Quezon City. In attendance were Dean Serge Ceniza, Dr. Tess Vibar, and several of Manila Law's faculty members such as Atty. Vicky Loanzon, Judge Socorro Vista, Dr/.Atty. Leo Olarte, Atty. Cyril Lubaton, Atty. Mike Antiga, Atty. Shander Matienzo and Atty. Gil Taway IV.
Below are some of the highlights of this year's MLC 2023 'Salubong' event.