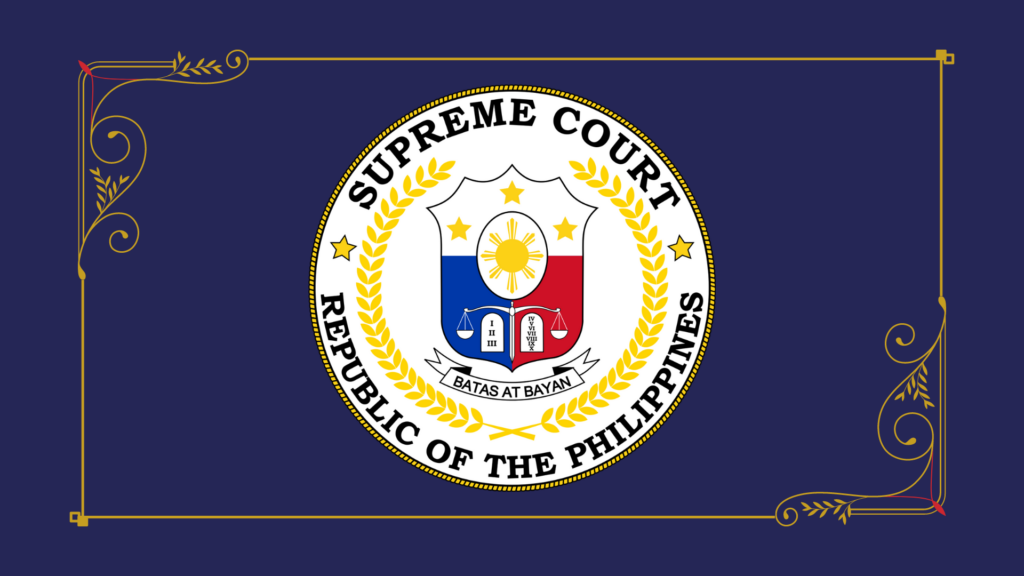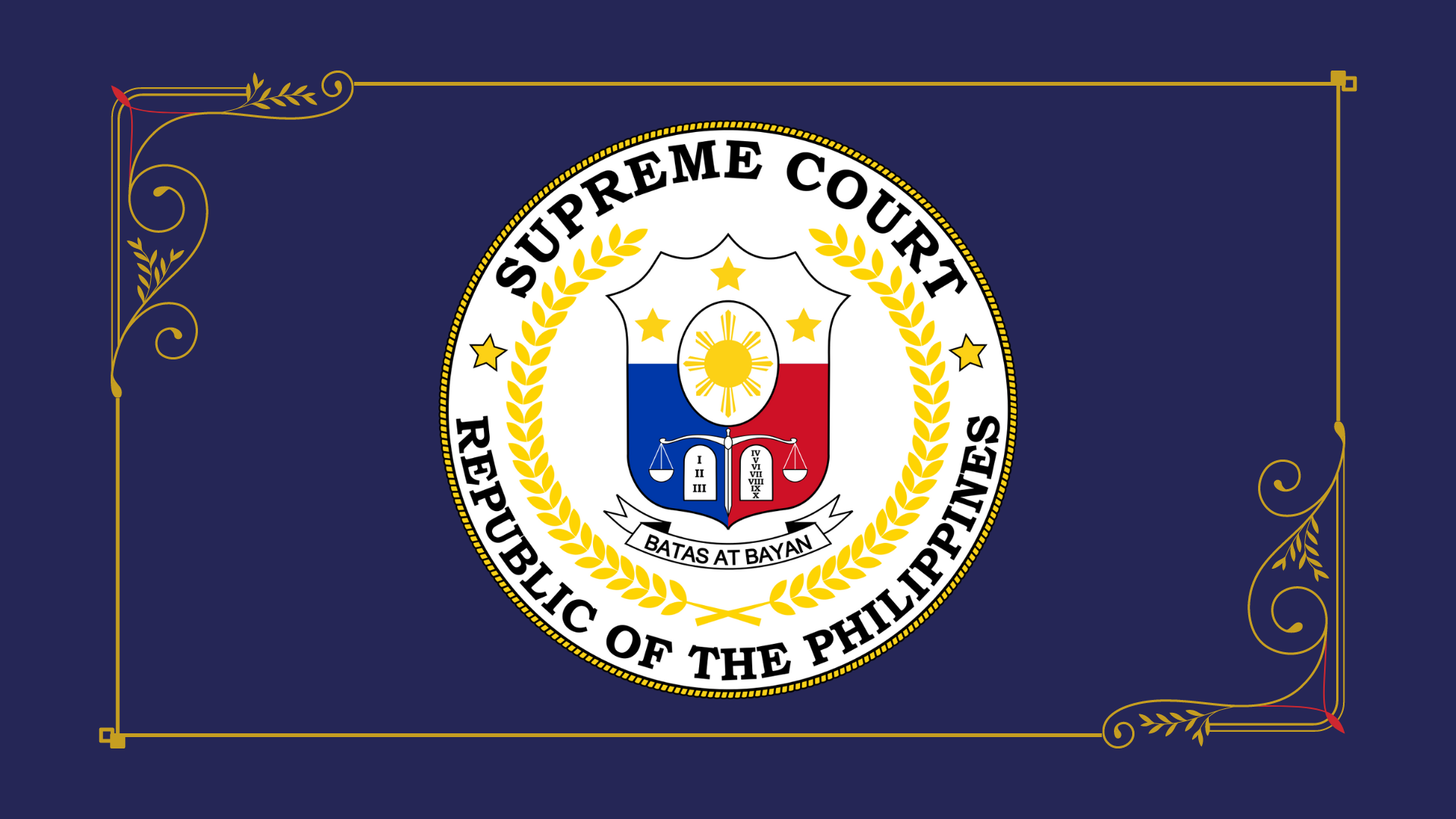 OBC releases tutorials for BARISTA
The Office of the Bar Confidant has recently issued a Notice to the 2023 Bar Applicants on the availability of the Bar Applicant Registration Information System and Tech Assistance (BARISTA) User Guide and Video Tutorials. See full text of the announcement below: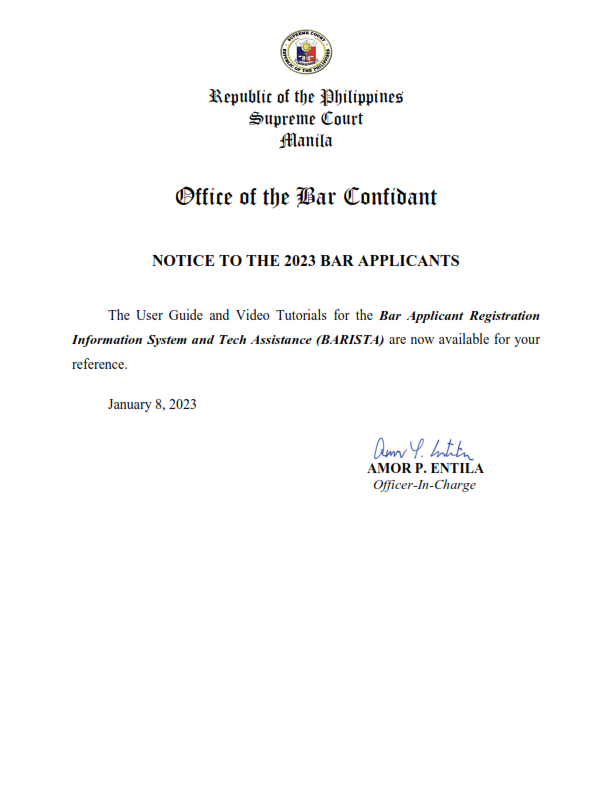 Applicants may visit the
2023 Bar microsite
for more information. Bar Examinations-related concerns may also be raised through the
2023 Bar Examinations Helpdesk Form
or through the OBC Hotline at (02) 8552 9690 or (02) 8552 9642 during office hours (8:00 AM – 4:30 PM). They may also receive updates relating to BARISTA, through the
2023 Viber Channel
.