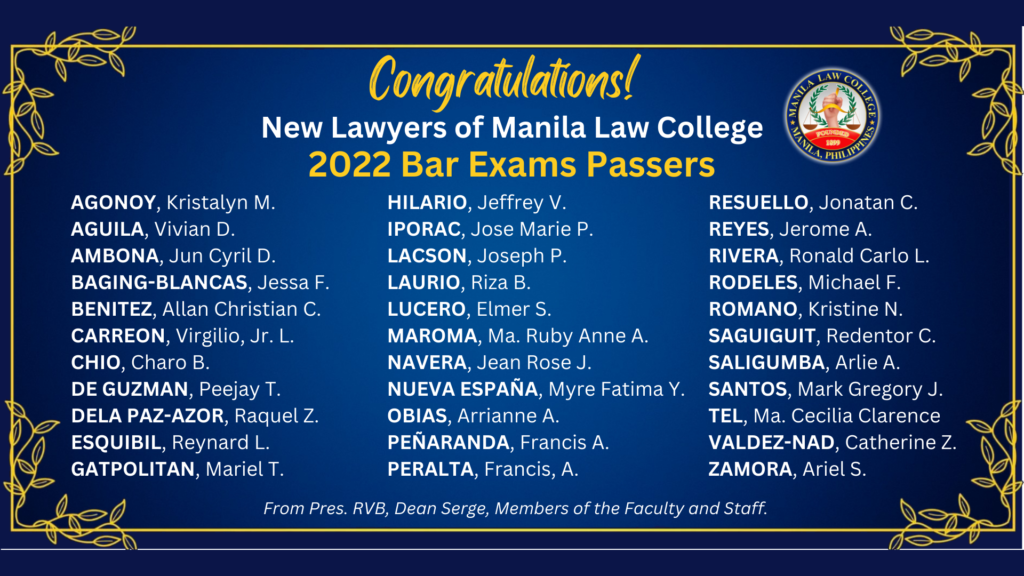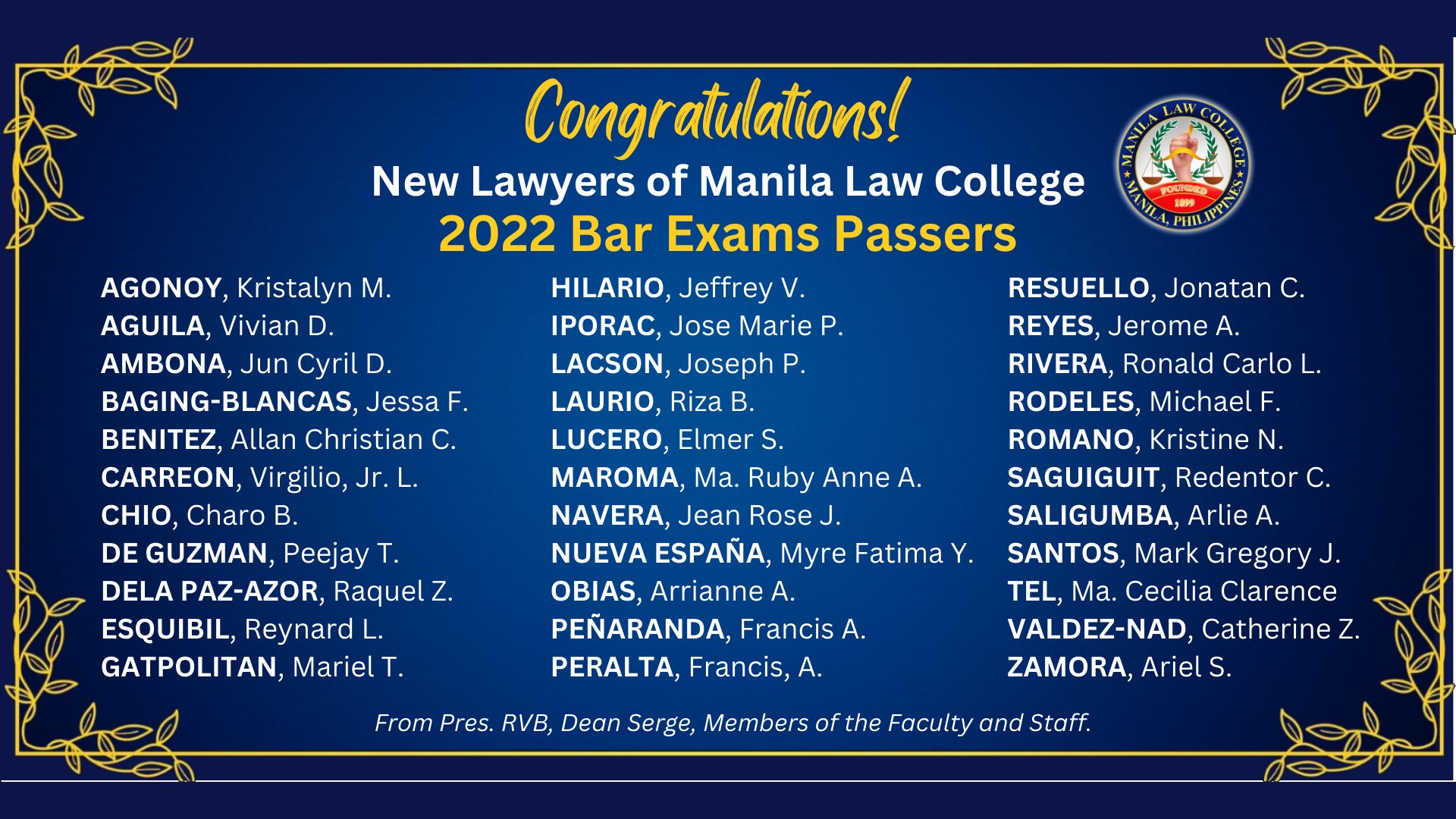 MLC Welcomes 33 New Lawyers
A total of 33 MLCinians passed the 2022 Bar Examinations, based on the results announced by the Supreme Court yesterday, April 14, 2023. Below are the names of those who successfully hurdled the bar exams in alphabetical order.
AGONOY, Kristalyn M.
AGUILA, Vivian D.
AMBONA, Jun Cyril D.
BAGING-BLANCAS, Jessa F.
BENITEZ, Allan Christian C.
CARREON, Virgilio, Jr. L.
CHIO, Charo B.
DE GUZMAN, Peejay T.
DELA PAZ-AZOR, Raquel Z.
ESQUIBIL, Reynard L.
GATPOLITAN, Mariel T.
HILARIO, Jeffrey V.
IPORAC, Jose Marie P.
LACSON, Joseph P.
LAURIO, Riza B.
LUCERO, Elmer S.
MAROMA, Ma. Ruby Anne A.
NAVERA, Jean Rose J.
NUEVA ESPAÑA, Myre Fatima Y.
OBIAS, Arrianne A.
PEÑARANDA, Francis A.
PERALTA, Francis, A.
RESUELLO, Jonatan C.
REYES, Jerome A.
RIVERA, Ronald Carlo L.
RODELES, Michael F.
ROMANO, Kristine N.
SAGUIGUIT, Redentor C.
SALIGUMBA, Arlie A.
SANTOS, Mark Gregory J.
TEL, Ma. Cecilia Clarence
VALDEZ-NAD, Catherine Z.
ZAMORA, Ariel S.
The oath-taking and roll signing of these newly-minted lawyers shall be held at the Philippine International Convention Center (PICC) on May 2, 2023.